Conservatory Roof Upgrades And Replacements Gosport, Hampshire
Here at Homeglaze we understand that there are many currently installed conservatories that may have thin poly carbonabate roof sheets or non tinted roof glass which can make the roof noisy & too hot or too cold so sometimes uncomfortable to relax in when you wish to make most of the addition to your property.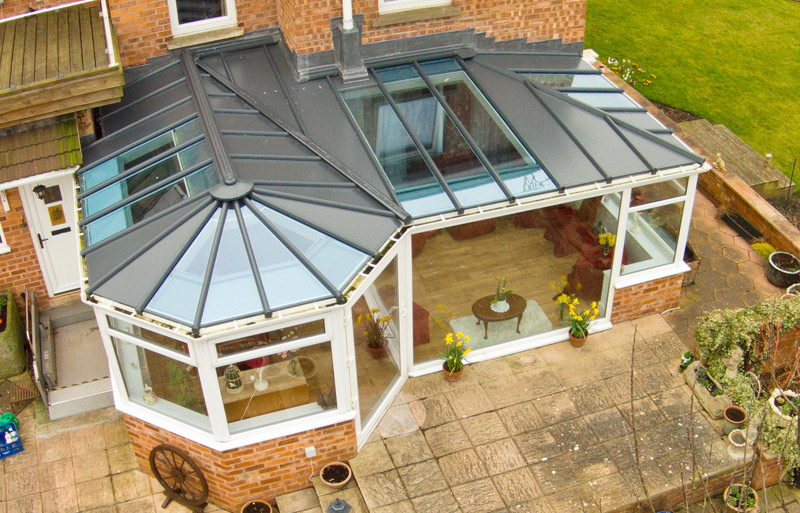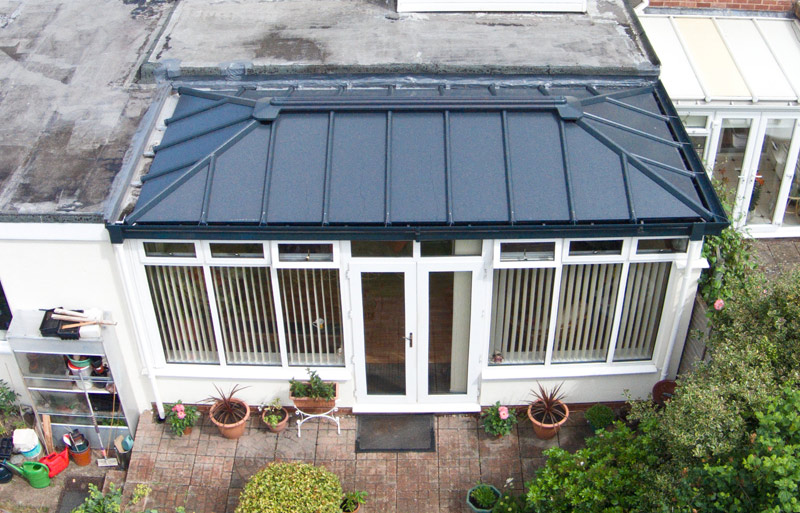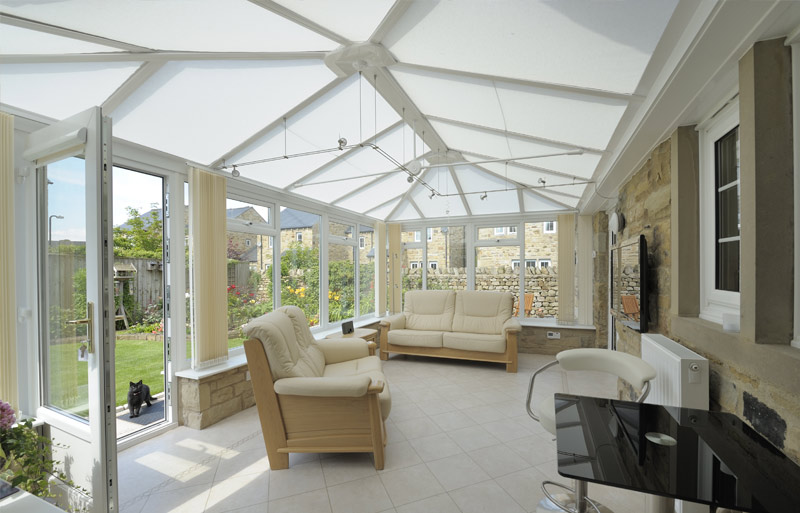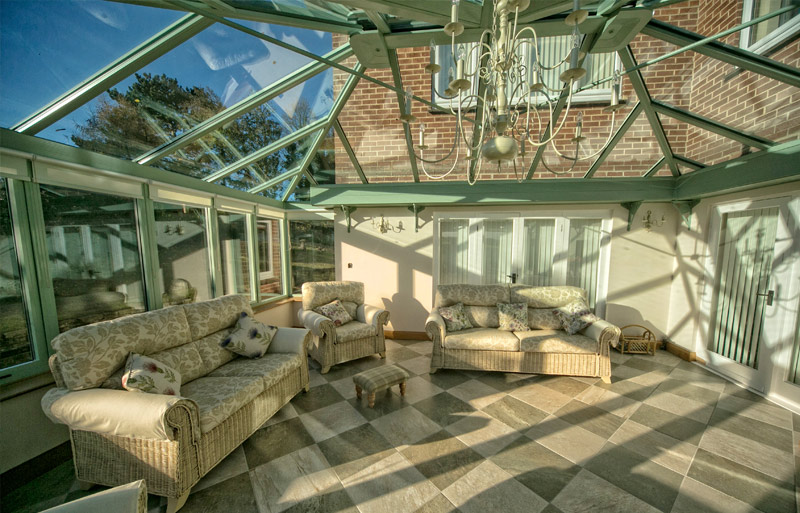 Upgrade Your Roof
Homeglaze can simply change your existing roof with a choice of alternatives with the most up to date products available. Ultraframe conservatories are available with polycarbonate up to 35mm with a choice of colours to suit your needs for heat/light reflection Glass roofs are now available with the newest Anti Sun coatings or available in a combination roof such as the Ultraframe LivinROOF.
We can also offer a Leka solid roof alternative with a choice of tiled finishes.
Existing side frames & doors can be retained with perhaps just the glass being changed to a light or medium Anti Sun glass, incorporating modern warm edge glass technology.

Should you wish to change the window & door frames too maybe to a different colour finish, this to can be carried out or even if you wish to alter base construction to add a set of bi fold doors where a wall was. We will carry out the works with minimum of disruption & carry out all necessary building works & if required we can paint too.
So please do contact us so we may visit at a suitable time to discuss your ideas & if possible we will also offer any advice we can. We never rush this stage as we want you the customer to be entirely happy with your choice before work commences. We look forward to your enquiry.