Leka Lightweight Tiled Conservatory Roofs, Gosport, Hampshire
Do you find it impossible to use your Conservatory during the winter months December through to March? For many of our customers, the answer is yes. That is of course unless you are one of the conservatory owners with high specification under floor heating systems which are astronomically expensive to operate. The fact is that with the rising costs of energy most people are not capable of utilising their conservatory during winter months.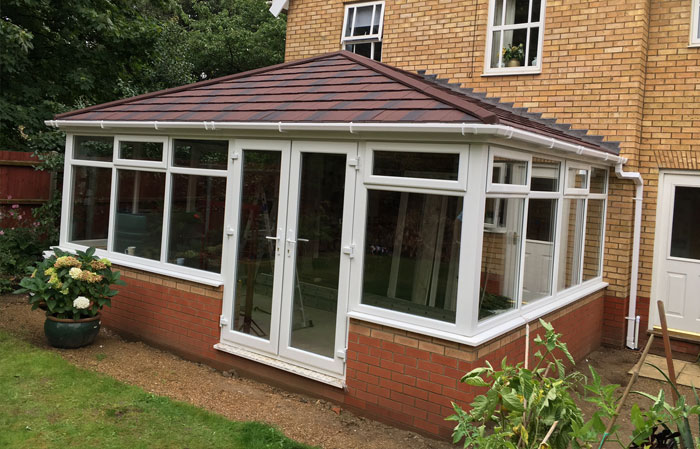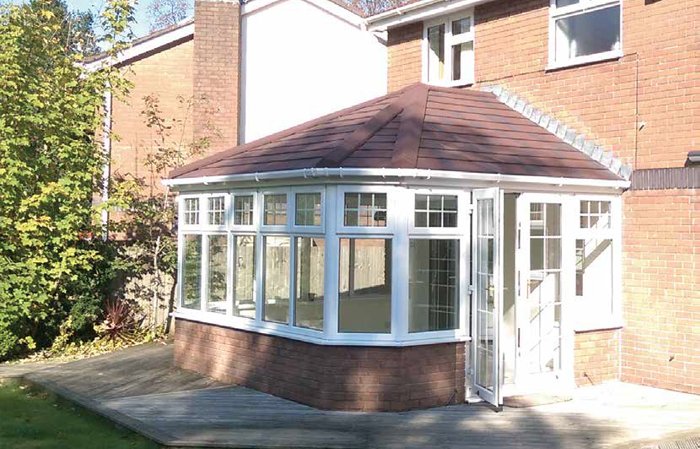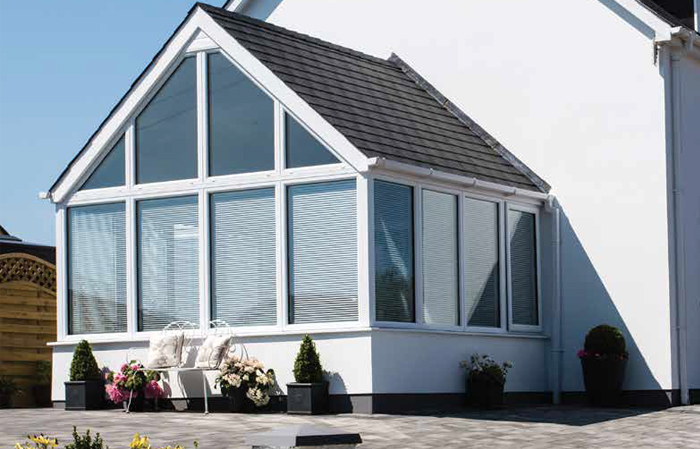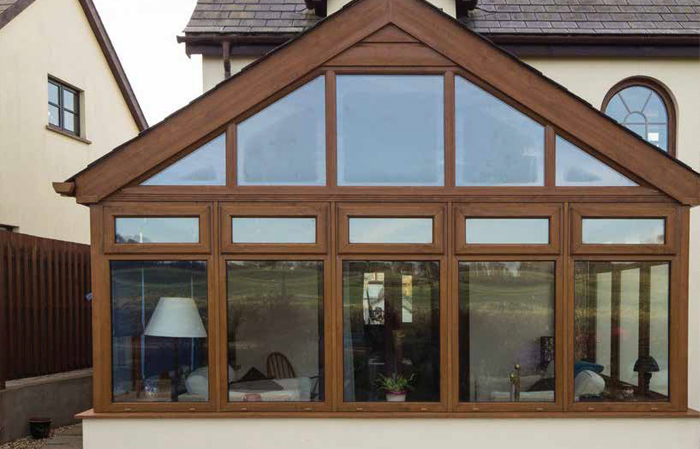 NEW Leka Lightweight Tiled Conservatory Roof
Maybe your conservatory is unbearably hot on warm sunny days too? There doesn't appear to be a happy medium with Conservatories. It's a shame, considering that customers' reasons for buying one in the first place is often based in creating extra living space, that the amount of months when the conservatory can be used are without doubt very restricted.
Well now you can benefit from your conservatory all year round with the latest advance in conservatory roof developments. Changes to National Building Regulations on 1st October 2010 paved the way for a solid roof to be used on new or existing conservatories providing certain conditions were met. In fact over 95% of all conservatories already meet with these conditions. That means that you can radically upgrade your existing conservatory or purchase a new Conservatory that will be usable 365-days each year.

Don't be afraid to ask questions of our surveyors. They will discuss, sketch, design and shape your new conservatory or orangery to your lifestyle. There are so many things to plan and we advise our customers to write down a wish list. We try to tick all the boxes for you so being asked questions is the best way for this to happen.
Our Leka lightweight tiled roofs are available in a variety of tile colours and designs. They are highly insulated keeping your conservatory cool in the Summer and warm in the Winter. Plaster skimmed to the inside, we incorporate VELUX® opening rooflights where specified and halogen swivel dimmable mood lights for that relaxing feeling on evenings.
THE LEKA WARM ROOF IN SIMPLE STEPS
A simple guide on how the LEKA Warm Roof layers are put together.
A DESIGN TO SUIT YOU
Although the LEKA Warm Roof is a technically superior roofing system, the aesthetics and beauty of the roof haven't been ignored. With a choice of tile or slate means you can select the colour and style to complement the existing roof on your home creating a seamless, beautiful finish. You can also choose from Victorian, Edwardian, Gable Ended, Lean To or P Shaped designs, so you can create a style that suits your home.